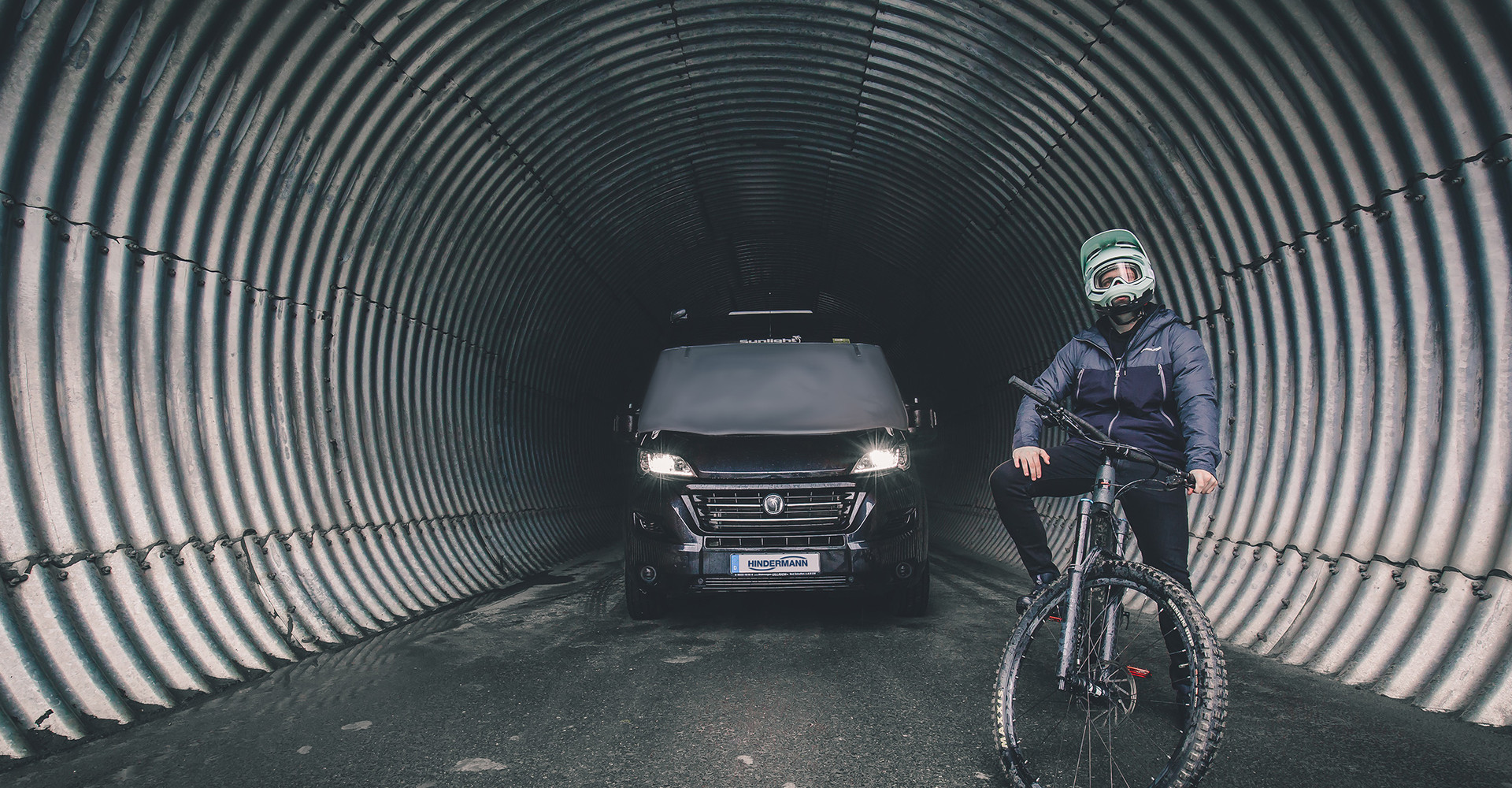 thermal and sun protection for mobile homes and caravans
Experience the seasons at pleasant temperatures
Being on the road in all seasons is also a question of equipment. Good climate protection or shading make your motor home especially comfortable. This is true for windy days in the fall, as well as sub-zero temperatures in the winter or sunny, heat-intensive days.

Our specially combined mats and tarpaulins insulate against the cold in winter and keep the sun's rays outside in the summer including sound-proof properties as well. The entire vehicle remains significantly warmer or stays noticeably cooler. Simple and intelligent, our air conditioning systems work without energy consumption and noise. And while prying eyes stay out, you can enjoy the beautiful view of your destination from within!
environmentally friendly travel
Sustainability
What drives us, are your wishes. What moves us are sustainable materials, processes and material cycles that enable us to use as few resources as possible. It goes without saying that we supply products that set standards in terms of quality and durability.
(en) Teaser links Katalog
(en) Teaser rechts Blindelement